MEET OUR SURGEONS
The surgeons at Central Carolina Surgery recognize that choosing the right procedure will have a significant impact on your life.

GET INFORMED
Learn more about your options and our program by taking our seminar.

WHAT TO EXPECT
You will have the time to explore the options best for you and make a carefully considered, informed decision.
Your journey starts here.
At Central Carolina Surgery, we understand that obesity is a disease and the day-to-day challenges faced by people struggling with this disease. Since 2003 our weight loss surgery program has helped thousands of patients transform their lives.
Obesity is a complex disease that is often misunderstood. There are many factors that contribute to obesity. We are here to help you break the cycle of obesity. You diet and lose weight only to gain the weight back, and more.
Our mission is to help you to achieve a healthy weight and lifestyle through weight loss surgery.
The cycle of yo-yo dieting slows down your body's metabolism, making it harder to burn fat. This cycle increases your risk of serious health conditions and it doesn't work. Your journey starts NOW, on this website.
Here you will meet our team, learn more about our program, the surgeries we perform, and the important next steps to take along the way from considering weight loss surgery, to having weight loss surgery, to living the rest of your life, healthier!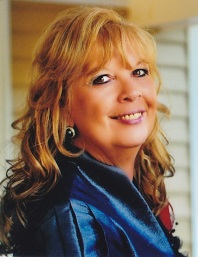 It is with regret and sorrow to let our Bariatric patients know that our Bariatric Program Coordinator, Sherion Godwin, has passed away suddenly from a terminal illness. Sherion was with Central Carolina Surgery as Coordinator for the past two and one half years. She was passionate about her work and compassionate regarding all the bariatric patients through our practice, working diligently to get everyone the surgery and support for improved health and wellness. Every patient passed through Sherion's door at some time during their surgery process. She expressed often how much she loved her job. She will be greatly missed at our office as she was a huge asset to Central Carolina Surgery and our Bariatric program patients. Our prayers and sympathies go out to her husband and family.
"On October 20, 2009-I was REBORN!! Dr. Martin and the Central Carolina Surgery team performed Gastric Bypass surgery and gave me a 2nd chance at living a long, healthy life with my supportive husband and our 2 small children."